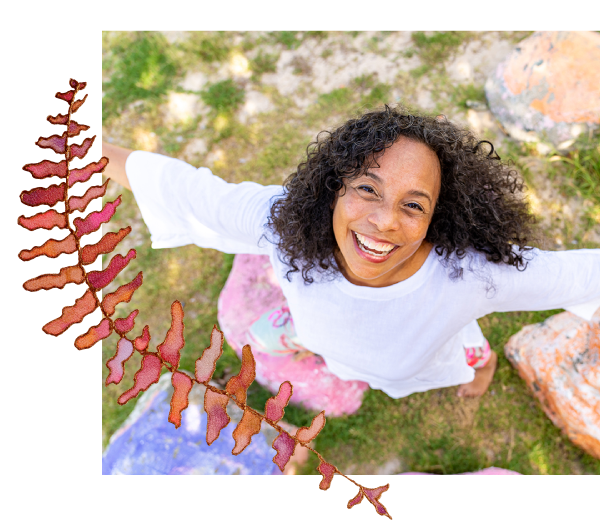 Meet Debbie Sun
People ask why I am always smiling. It's an easy answer. I see beauty everywhere and in everything around me. I see beauty in the ordinary and revel in the extraordinary. Just as bright as my smile, so is my art.
I am from St. Croix, US Virgin Islands and born in Port of Spain, Trinidad and Tobago. I received my Bachelor of Arts in Architecture from the University of California at Berkeley, a Masters in Business from the University of the Virgin Islands  and many years later, attended an International Art Workshop in Barcelona, Spain. What was meant to be one year of studies, turned into almost seven years of living and embracing the impressive art, design, language and culture that Barcelona has to offer.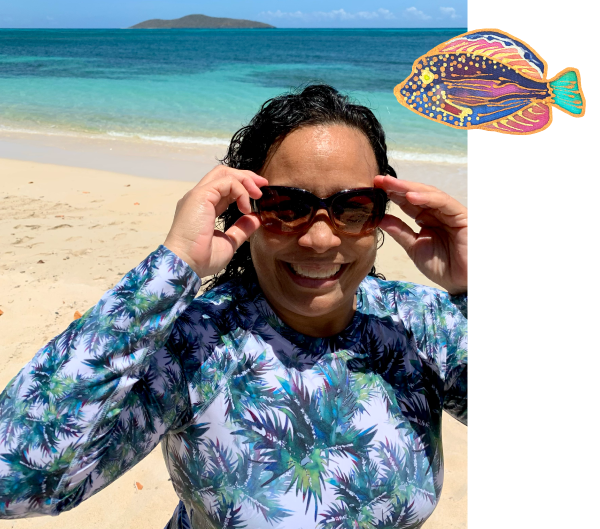 Brimming with inspiration and experience, I returned to my beloved island, St. Croix, in 2014 to launch a new textile design business, Debbie Sun Design Studio. Over these past years, the collection of designs and products have continually expanded from accent pillows to fabulous hand fans, wall hangings, exquisite silk scarves, colorful tote bags and pouches, vibrant and versatile leggings, large scale custom installations for hotels and private residences and more.
I am so grateful and excited to see a lifelong dream and passion materializing on wearable art and home decor and for that, each day starts with a big smile of gratitude.